Rates: 

No extra charges: for play time, 

                                for medications,

                                for private rooms, 

                                for holidays, 

                                for special diet, 

                                for cancellations,

                                for trial  playday

  Daycare:

  Half-day (up to 5 hours)                   $ 18.00

  Full-day (6-10 hours)                        $ 32.00

  Daycare package (11 visits)           $ 320.00

  or every 11th visit free

  Overnight boarding (daycare included):

  Room  (per dog/per night)                 $ 50.00

  Suite   (per dog/per night)                 $ 60.00

  Food (our food per day)                    $ 2.00 

 20% discount for multiple dogs.

  Extended stay discount available.       Every 10th night free

  Grooming:

  Bath and brush                                 $ 30.00 - $ 55.00

  Haircut (bath included)                     $ 45.00 and up

  Nail Trim only                                    $ 12.00 

    5 Star Doggy Inn requirements:

Puppies: over 4 months old and completed three rounds of puppies vaccinations.

Dogs older than 7 months must be spayed or neutered to attend a group play. For individual players, it's not a requirement - call for details

Sorry, we do not working with dogs who are classified as  "bully breed" or wolf hybrids.

          (Breeds under classification as "bully breeds" : American Pit Bull Terriers,  American Bulldogs, American Staffordshire terrier,                                BullTerrier, Stafordshire  Bull Terrier and mixed breed with characteristic of this breed.)

Dog has to be free of fleas, ticks or contagious illnesses. 

We do work with special needs dogs: after surgery, special diets, dogs with limited mobility and more. Please call for details.

Dog has to be current on following vaccinations:

       1. Rabies (12 mo. 36 mo.), 

       2. DHPP (Distemper, Parvo, Hepatitis  within last 12 or 36 month),  

       3. Bordetella (Kennel Cough -within last 12 months)

     How to become a guest in 5 Star Doggy Inn?

           1. Owners are always welcome to visit  our facility during tour hours 

           2. Our first time guests will be possibly required (not always) to do a daycare visit(free of charge) 

               with a copy of your dog's current vaccination records!              

     Hours for Pick up and Drop off: 

  Monday -Friday            7:00 AM - 9:00 PM

  Saturday - Sunday       7:00 AM - 8:00 PM

  Boarding CHECK OUT time:    2:00 PM

        after 2:00 PM  - daycare charges will be applied                         

  We are CLOSED for pick up and drop off on the                 following days:  

                4th of July

                Thanksgiving Day

                Christmas Day

                New Year Day

 Visiting Hours: 

  Monday - Saturday       9:00 AM - 5:00 PM

  Sunday by appointment only.

  Interview to screen your dog:  by appointment only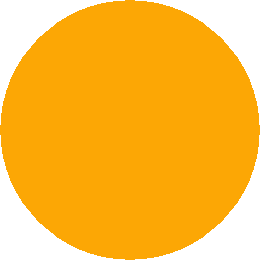 Call us today:

 (310) 670-5200